Leader By Example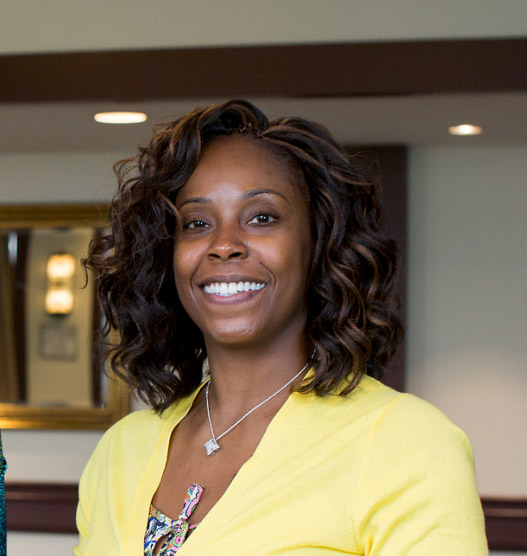 Maggie Smith credits her father's exemplary work ethic with helping to shape her habits and stubborn refusal to take the easy way out. Her commitment reveals itself in years of faithful service to the Oncology Nursing Foundation for which Smith was recently recognized with an emerging leader grant and given an opportunity to attend Congress.
Every day in life that you get a chance to make a difference, you should take it.

Maggie Smith
"My dad taught me that drive and determination makes a difference, not just in my life but in the lives of others," Smith says. "Every day in life that you get a chance to make a difference, you should take it."
Smith has served and led several ONS committees, been a contributing author to the Oncology Certification Course and reviewer of the Integrating Psychosocial Care into Oncology Nursing course. She currently serves as Chicago Chapter of Oncology Nursing Society (CCONS) President.
She recalls being tested early, as a novice nurse working a bone marrow transplant unit at the prestigious University of Chicago Hospitals. "I didn't give up," she says. "That was the key. Some of the newer nurses were happy with the lighter assignments. I felt that, 'Hey, I am working on a bone marrow transplant unit and I want to work with a patient undergoing a bone marrow transplant.' I took the harder assignments. I always wanted to learn. Every time someone needed an extra hand, I tried to be there."
Smith continued to pay her clinical dues as a Charge Nurse on the bone marrow transplant unit and as a Clinical Research Associate, working on various Phase 1-3 oncology clinical trials. "I still love a challenge," says Smith, now Principal Medical Science Liaison with Johnson and Johnson. "I still love to learn."
As part of her efforts to both learn from and lead key opinion leaders in oncology research and other scientific initiatives, Smith became the first nurse to be appointed to the American Society of Clinical Oncology (ASCO) Health Disparities Committee, which is charged with addressing disparities and outcomes in cancer patients.
"Even I ask myself sometimes how I became part of this group, which is overwhelmingly comprised of physicians," says Smith, "but at the same time I know my passion for addressing health disparities has put me in this position. Now it's up to me to make the most of the opportunity."