Leadership Scholarships
These opportunities are generously supported by funds from ONS Past Presidents and the Oncology Nursing Certification Corporation.
---
Important Dates: 
Applications open March 1, 2023
Applications Due: September 1, 2023
---
Awards: Up to $1,200 registration fee to attend a leadership nursing continuing professional development program held either virtually or in person. Funds are for program registration only. 
Purpose: To support a registered nurse, working in oncology, interested in developing their leadership skills to improve cancer care by attending a leadership continuing education program. 
Selection Criteria:
The applicant must be a registered nurse currently working in oncology.  There is no set number of years in oncology or academic degree, required for this scholarship.

Those wishing to be considered for the ONCC Emerging Leaders Scholarship must currently hold an ONCC certification, have less than 2 years of experience in a leadership role, and show interest in being a contributor in the workplace, local chapter, ONCC, or other opportunities when available.

The leadership course selected by the applicant must be for nursing continuing professional development and cannot be used for credits toward an academic degree.

The leadership course is up to the discretion of the applicant and can be outside of nursing, (i.e., business or leadership/management). However, the course cannot be a component of a more extensive non-leadership course/course (i.e. ONS Congress track).

Course content must focus on important leadership skills the applicant hopes to enhance (ex: collaboration, social intelligence, interpersonal skills, emotional intelligence, conflict management, decision-making, etc.).

The Oncology Nursing Foundation does not endorse or recommend any specific courses. Various programs are available to meet a nurse's leadership educational needs, an example of a few are the AONL Leadership Lab; Emerging Leader Institute; Developing the Leader Within; Personal Resilience for Leaders; Leadership Development for Nurse Managers; Nurse Manager Institute, Wharton Nursing Leaders Program, the leadership development program at the Institute for Johns Hopkins Nursing, Duke Nurse Leadership Program, ANA Leadership, and Excellence programs, and other proposed leadership programs not listed.
 Points to Consider:
Do not wait until the last day to start an application as a quality and competitive application will take time to complete.
We suggest that you use your time wisely by getting a head start and collecting any additional required items such as the name and email address of someone writing your letter of recommendation before you begin.
Your essay responses should be of good quality, in terms of grammar, punctuation, syntax, conciseness, and ability to answer the question. Ensure you submit a detailed response and use the word count to your advantage. 
To strengthen your application, use free online tools such as Grammarly and have someone read over your application to ensure accurate spelling, punctuation, and grammar.
How To Apply:
Applications are currently closed; sign up for updates on the next funding cycle.
Email grants@onfgivesback.org with any questions. 
All questions must be submitted to the Foundation prior to 4:30 pm Eastern Time on the day of the application due date in order to receive a response prior to the deadline.
No late applications will be accepted, and all applications must be submitted through the application platform.
You will need:

Program information
Updated Resume/CV
Essay Responses:

In 100 words or less, describe your current role in oncology nursing.
In 400 words or less, identify at least one leadership competency you expect to improve by taking the selected course and list two goals that relate to identified competency you hope to achieve.

Describe the selected leadership course's potential impact on your personal and professional leadership competencies*.

*(Competency: a social, practical, or analytical skill required within a leadership role)*

Optional response for ONCC Emerging Leader Fund: In 250 words or less, describe how you have demonstrated interest in being an ongoing contributor in the workplace, local chapter, ONCC, or other opportunities.
---
2022 Leadership Scholarship Recipients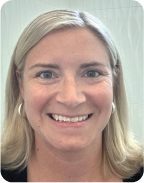 Corinne MacDonald, RN, OCN®
Cape Coral, Florida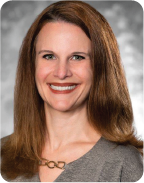 Heather Zyzys, BSN, RN, OCN®
Egg Harbor Township, New Jersey
Susan Rux, PhD, RN, ACNS-BC, CNE, CPCC, CPRW, FACHE, LNCC, NEA-BC, NPC-BC, OCN®, PHN, PNAP
Mohnton, Pennsylvania