Annual Reports | Oncology Nursing Society
The ONS Annual Report provides a glimpse into the previous year's accomplishments for the Oncology Nursing Society, the Oncology Nursing Foundation, and the Oncology Nursing Certification Corporation.
---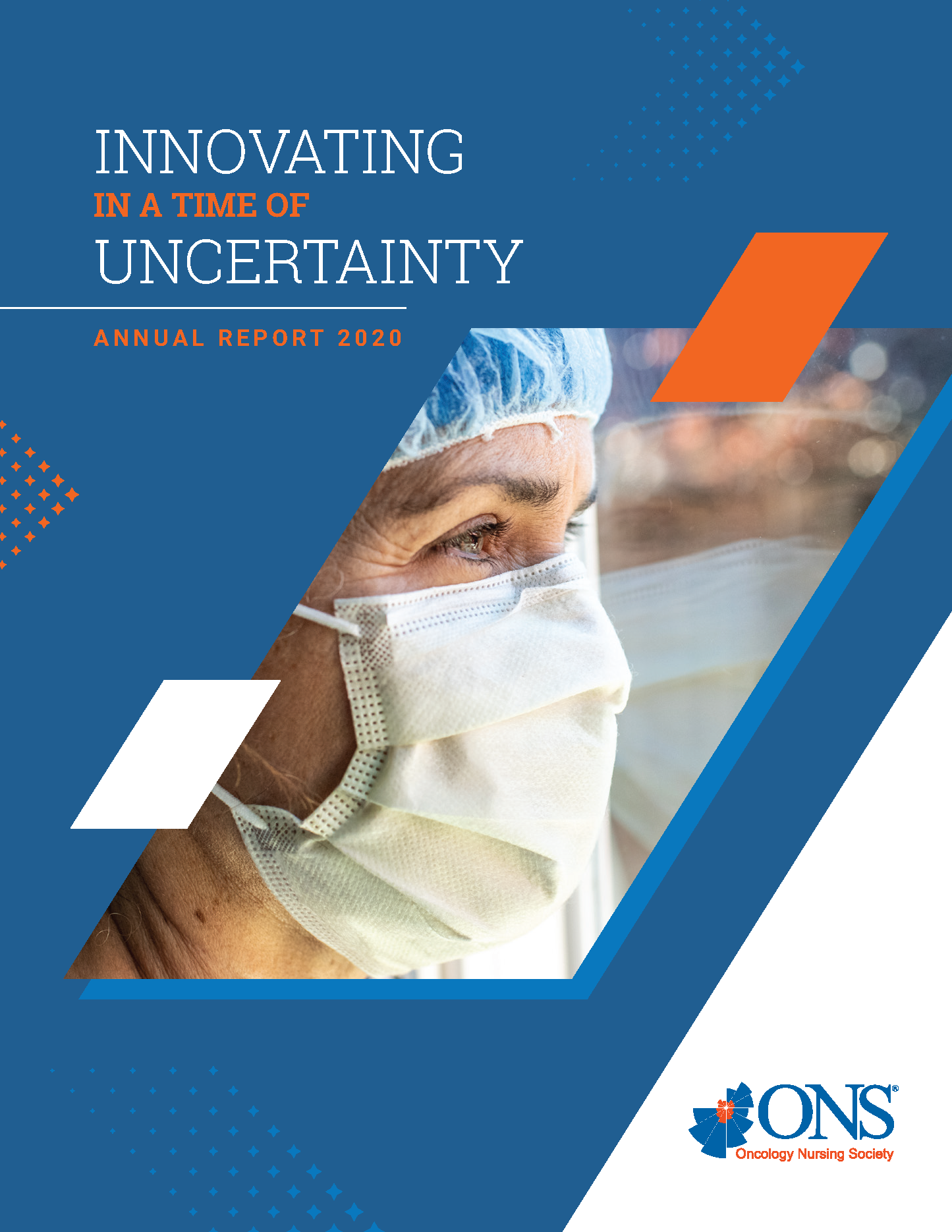 Innovating in a Time of Uncertainty
2020 Oncology Nursing Society Annual Report
Oncology nurses know the uncertainties in the cancer care environment: determining a diagnosis, deciding on the treatment plan, managing expected and unexpected symptoms, and monitoring the long-term outcomes. Because of 2020's pandemic, racial justice movements, and political unrest, those uncertainties intensified for healthcare providers, patients, families, communities, ourselves—and our Society. We have all pivoted our priorities.
---
Honoring the Past, Embracing the Future
2019 Oncology Nursing Society Annual Report
As we began to reflect on ONS's accomplishments in 2019, we sought out the origins of nursing, discovering that it's been almost 200 years since the birth of Florence Nightingale, who built a tremendous foundation for all of us. We often envision Nightingale's famous lantern. That light was a practical necessity, yet today, we see it as a light that we can follow into the future.
---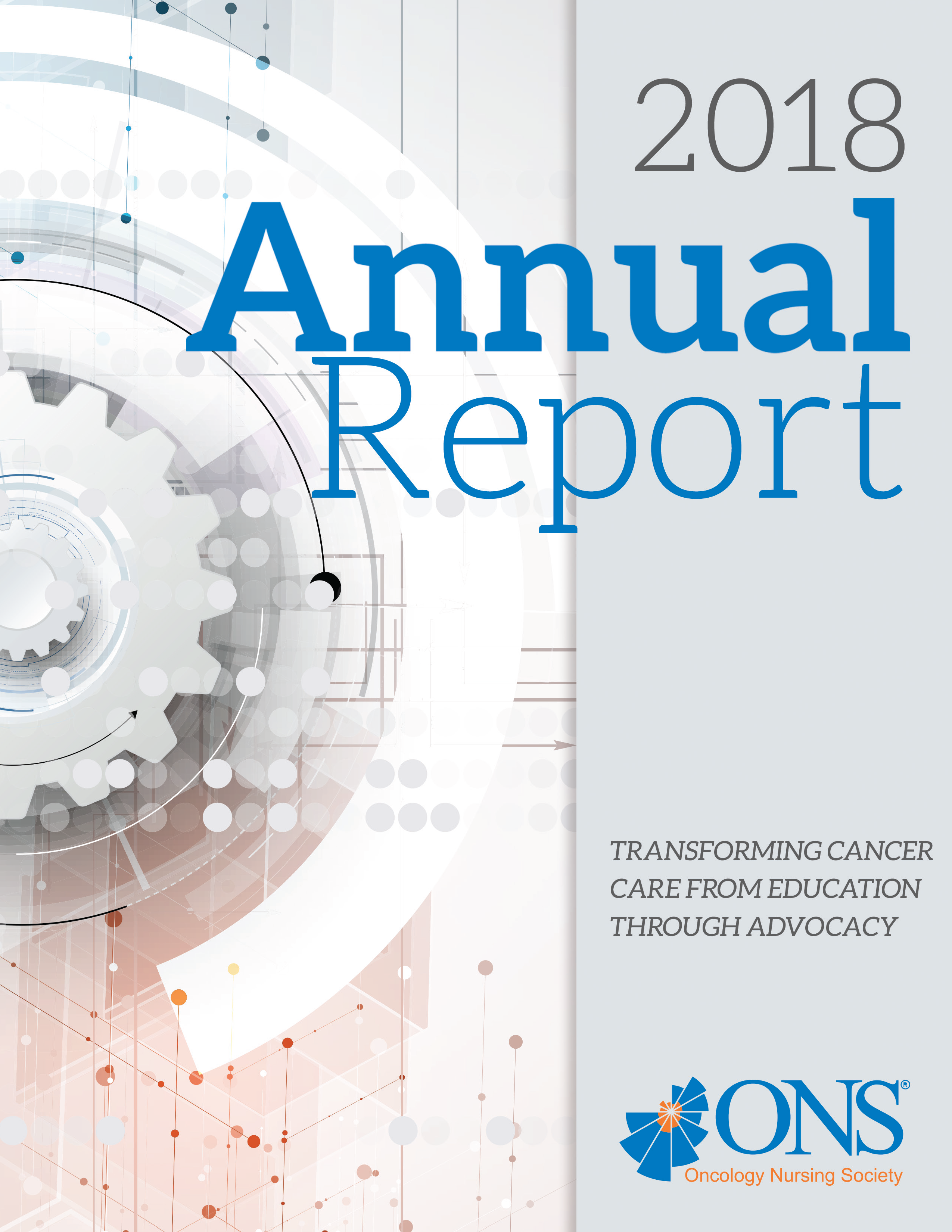 Transforming Cancer Care from Education Through Advocacy
2018 Oncology Nursing Society Annual Report
2018 was another year of transformation. We focused on efforts that would support nurses to positively impact the patient experience from every direction, through education, local and global connections, advocacy, and policy influence, as well as strategic partnerships–all through the lens of the oncology nurse.
---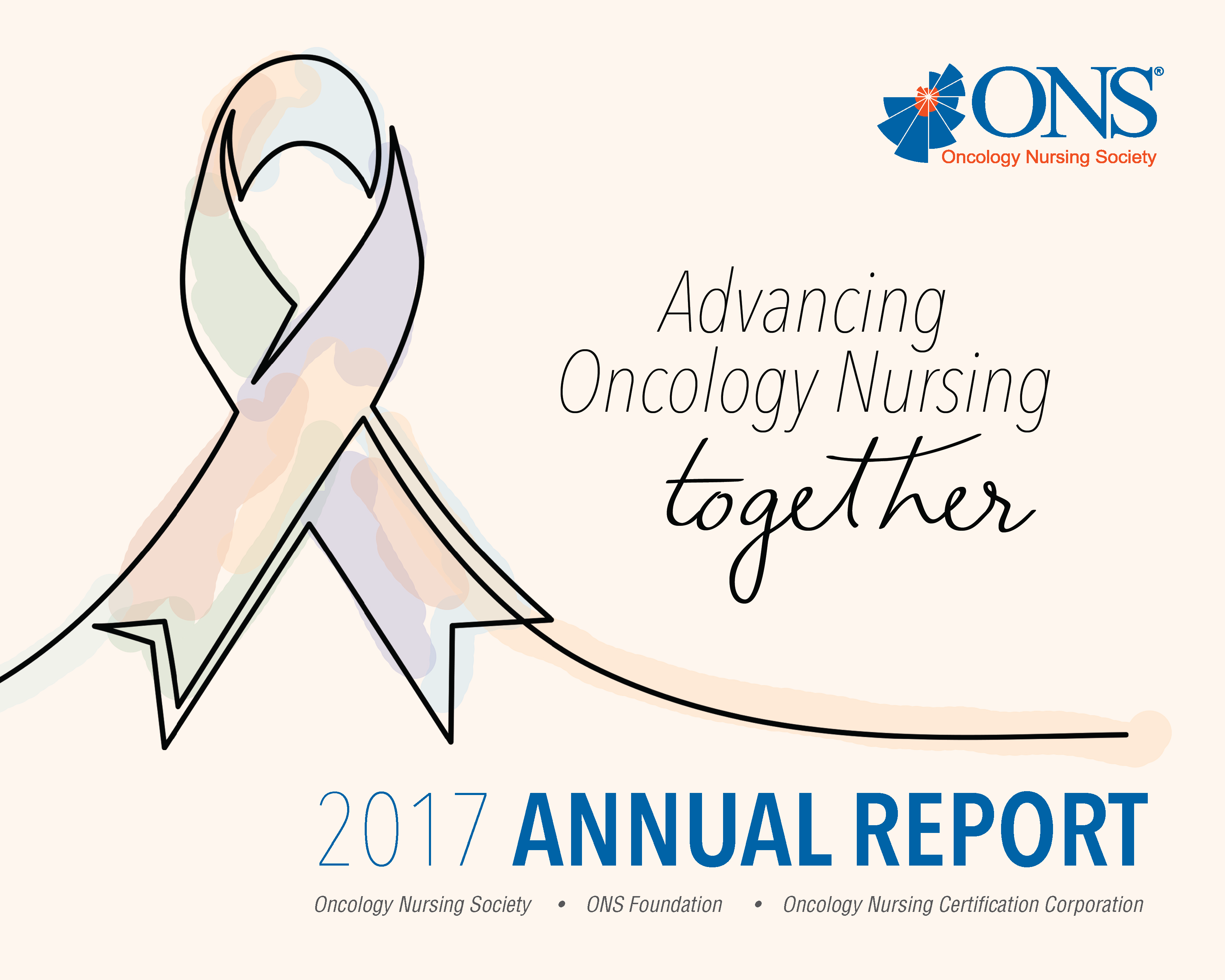 Advancing Oncology Nursing Together
2017 Oncology Nursing Society Annual Report
In this annual report, you will see the contributions that the three Boards and many members made in 2017 that have advanced the mission of each organization. Collectively, they made an impact in the world of cancer care that is rapidly changing with new treatments, new roles for nurses, and increasing technology.