Sandy Purl Mentorship Scholarship
Sandy Purl was a role model to many oncology nurses in Chicago and across the nation. She always had a smile on her face and a glint in her eye. Her joy was her career as an oncology nurse.  Her passion was mentoring other nurses and improving the care of patients with cancer through her work and volunteer activities in the Chicago Chapter of the Oncology Nursing Society. She will be greatly missed but never forgotten. This scholarship, in her memory, will recognize a nurse who demonstrates this type of passion in oncology nursing and wants to mentor other nurses in their chapter.
---
Important Dates: 
On Hold Until Further Notice
Award: Up to $1,000 support for scholarships that are awarded to an additional ONS Chapter member to attend the ONS Chapter Leadership Workshop.  Applicant cannot be the sole member of the Chapter attending.
Purpose: To support an additional ONS Chapter member to attend the ONS Chapter Leadership Workshop.
Selection Criteria: Must be a current ONS Chapter Board or committee member supported by a Chapter Leader Sponsor. (A Chapter Leader Sponsor is a current Chapter Board member that has agreed the applicant has the approval of the Chapter to attend). Chapter Leaders Sponsors may support more than one individual however grant is restricted to support only one individual. Applicant must share their goal for attending the Chapter Leadership Workshop and how they plan to use the information they gained by attending. Applicant must identify the other Chapter member that is attending the Chapter Leadership Workshop.
 Points to Consider:
Do not wait until the last day to start an application as a quality and competitive application will take time to complete.
We suggest that you use your time wisely by getting a head start and collecting any additional required items such as the name and email address of someone writing your letter of recommendation before you begin.
Your essay responses should be of good quality, in terms of grammar, punctuation, syntax, conciseness, and ability to answer the question. Ensure you submit a detailed response and use the word count to your advantage. 
To strengthen your application, use free online tools such as Grammarly and have someone read over your application to ensure accurate spelling, punctuation, and grammar.
Note: An individual cannot receive this award more than one time.
How To Apply:
On Hold Until Further Notice.
Email grants@onfgivesback.org with any questions. 
All questions must be submitted to the Foundation prior to 4:30 pm Eastern Time on the day of the application due date in order to receive a response prior to the deadline.
No late applications will be accepted, and all applications must be submitted through the application platform.
---
2019 Award Recipients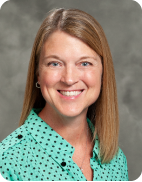 Jennifer Havelka
Greater Kansas City Chapter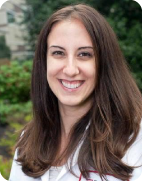 Jennifer Reilly
Philadelphia Chapter